FROM GRADO CENTRO TO GRADO PINETA AND RETURN
If you are in Grado we advise you to take your kids to cycle along the cycle path that connects the city center to Grado Pineta. It can be traveled with any bike and is suitable for everyone, even Ethan can complete the journey with the help of some push from his dad.
Depart from the port mandracchio that always offers a beautiful panoramic view and before starting your adventure, take a wonderful souvenir photo. Pedal in the direction of the roundabout from where on your right begins the cycle path that runs along the lagoon and the look reaches the mountains. At the second traffic light turn right and after a few meters of the municipal road, take the cycle path that runs along the beach to Grado Pineta.
Along the way you can stop for children to play in one of the many playgrounds on the beach while you can enjoy a romantic drink at one of the kiosks by the sea. When you return, redo the reverse route, when you get to the Terme Marine instead of turning, go straight along the beach.
You will arrive at the port again. If you want to make an intermediate stop, after the Terme Marine you will find a large park called "parco delle rose", where there are picnic tables, a bar and a lot of games where your kids will surely have fun.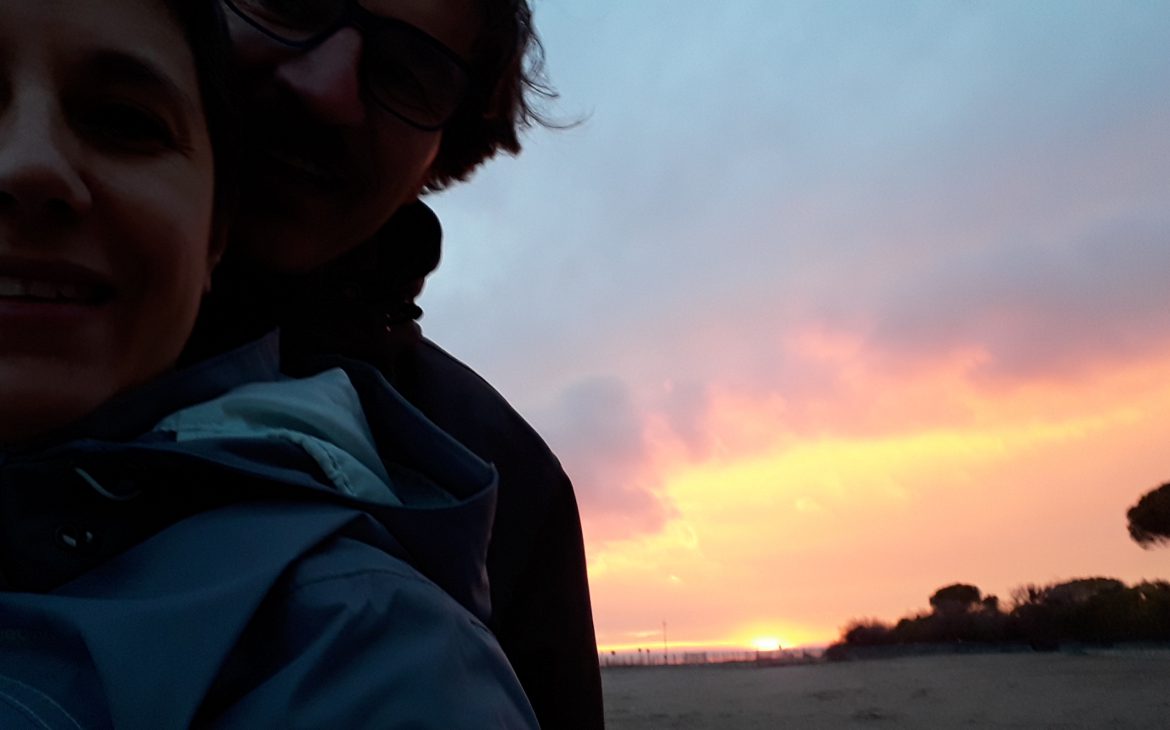 This route is beautiful in any season and towards evening with the sunset will be very romantic for mom and dad.
HAVE FUN