HOE AND WHY TO USE THE BICYCLE EVERY DAY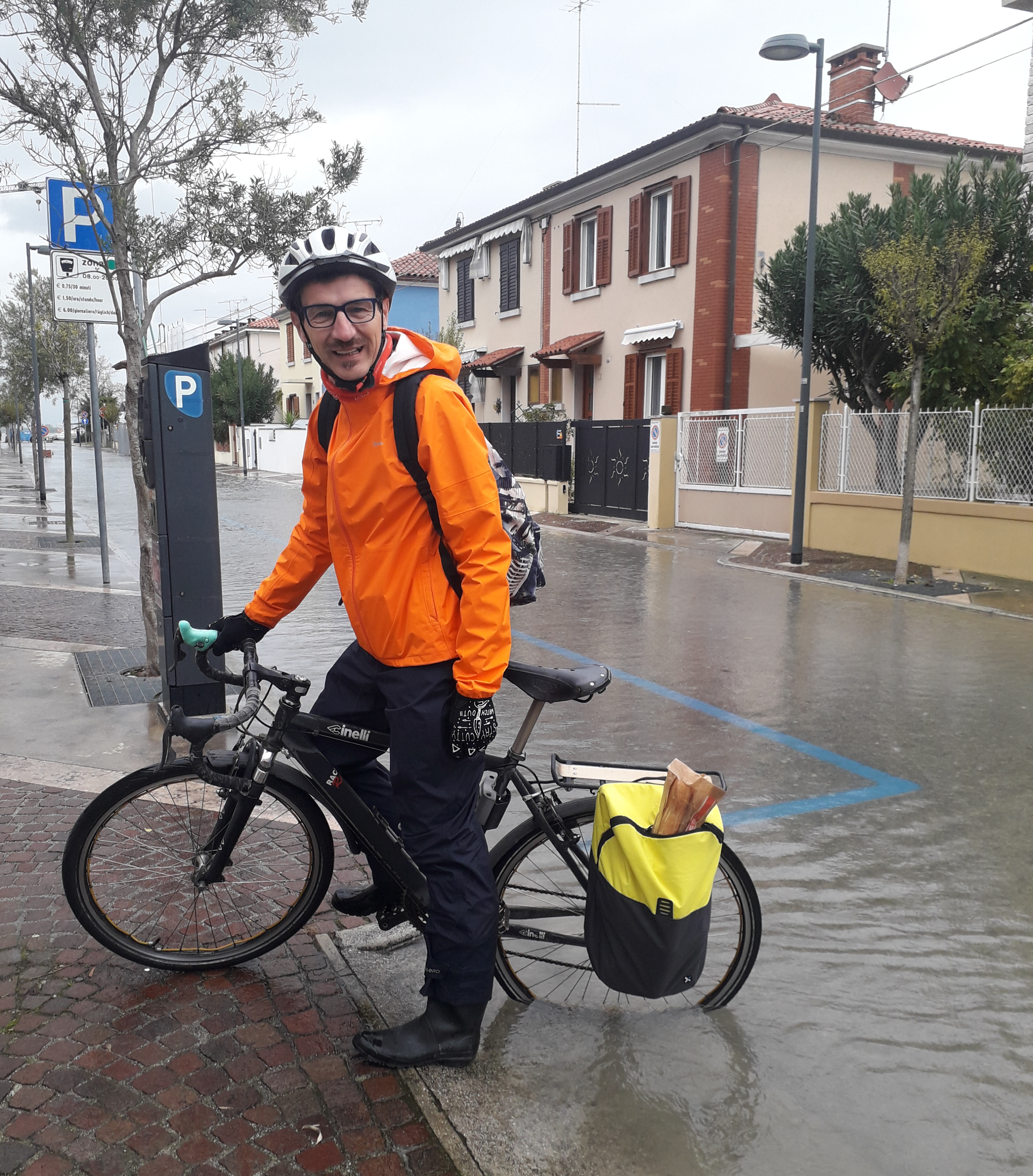 As a lazy person I was Alexander's enthusiasm for two wheels and it infected me and we passed on our passion to our children. It all started by using it for daily commutes from going to visit grandparents, shopping, going to mass, etc. I immediately noticed the benefits for the whole family in using it every day:
IT FIGHTS OBESITY AND DEVELOPS THE MUSCLES OF THE LEGS
While Axel has always been a sporty type Erran loves to sit on the sofa and play video games. Using the bicycle for even the smallest trips made it move anyway and now you are happy to pedal even for longer journeys. I also noticed a marked improvement in leg muscles and I lost more than a few pounds.
ECONOMIC AND ZERO EMISSIONS
With three children life is not easy and also economically you have to be careful. Not using the machine for any movement has meant for us a great final saving in addition to the satisfaction of doing something, in our small way, for pollution. The most important thing is that we are teaching our kids a different lifestyle respecting the planet and what surrounds us.
MAKE MANY FRIENDS
Even if you don't participate in races or rallies, you end up with a lot of new friends and you don't know how. The bicycle brings people together, perhaps because when you pedal you are more relaxed, you go slowly and you are able to communicate with who you meet, perhaps it is the lifestyle. Just a little chat exchanged in the middle of nowhere and you feel closer. Even when we stop to rest, the boys always find someone to exchange information or jokes with, the children then immediately take advantage to make friends.
Start by making short shifts and then stretch the distances. Bring quick release bags to put your groceries so you will have a free body to ride better, if there are used cycle lanes otherwise along the road always signal in advance if you have to turn and use the lights to get noticed.
WHY USE IT EVEN IF IT RAINS AND HOW TO EQUIP
At the beginning, even if there were only two drops, I used the car for travel, files and traffic were tremendous. With Alessandro's help, I started getting ready and now the idea of moving the car doesn't even pass me. To start with you have a cape, from Decathlon you will find all types, we recommend those that are worn over the jacket and hooked to the handlebars so you will have your arms sheltered but free. Also take zip-up trouser covers so that you can put them on or take them off without taking off your shoes, the latter should be waterproof or if you prefer, use silicone overshoes that also keep warm in winter, to avoid them in summer. As mentioned above, have waterproof bags to attach to the luggage rack or if you use the backpack you will find special bags to cover them. By participating in the historical cycling tours, Alessandro confirmed the usefulness of using plastic bags with airtight closure, such as those used for foods to be frozen, to completely isolate the most important objects such as the wallet and documents.
Small tricks that will make your life easier and I recommend you, start a little at a time so as not to get tired and you will see results without realizing it, do not give up.