HOW TO PARTICIPATE IN THE EROICA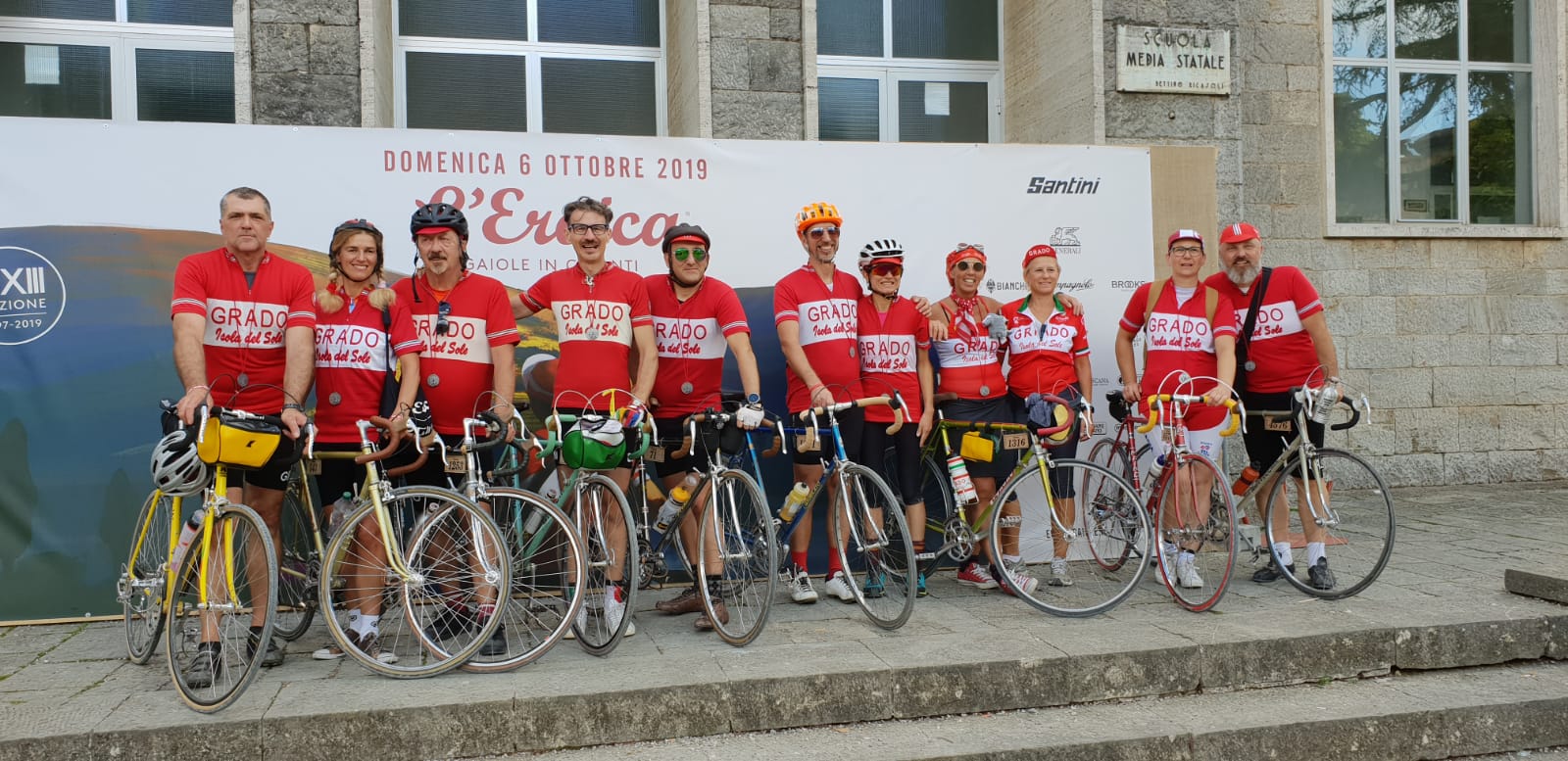 This year Alessandro will participate in his eighth EROICA. For those unfamiliar with it, it is the most important vintage cycling event in the world, with enthusiasts coming from 60 countries participating last year. It takes place on the first Sunday of October in Gaiole in Chianti (SI) and has a limited number of 8000 members. It can be traumatic to be surrounded by many people but we want to give you some advice for you and your families, so that it becomes an unforgettable moment as it is becoming for us.
SIGNING UP
Registration for the race opens on January 27th, you connect to the official website www.eroica.cc, search for the event and register on MY EROICA. There you will find information including the request for a competitive medical certificate or not depending on the chosen path. The regulation must be read carefully even if long. Registration on January 27th is open from 9 am, the maximum deadline is 5000 members, attention that the number is reached quickly. If you can't get back into this first trance don't worry, on the site you will find other available dates.
WHERE TO STAY
Do not think to move too early because Gaiole and the surroundings do not have many facilities available and the people present that weekend are really many. In recent years we have opted for an economic and comfortable solution, camping. You will find some in the area open just for the event where you can rent the bungalow to share with the family or with some cyclists like you.
ROUTES AND BICYCLES
The routes that can be done are 5, from 46km to 209km. They all leave and arrive in Gaiole, the departures are staggered according to the distance, the first ones leave at 5 in the morning, the last ones at 8. Along the routes you will find refreshments to rest, eat and drink. Do not underestimate the difficulty of the dirt roads and the bicycles you will use. These must have a steel frame, external brake cables, gearshift levers on the frame, pedals with cages and are normally prior to 87. Cycling uphill and going downhill with these bikes is not easy.
CLOTHING
By regulation, lycra is strictly prohibited (it did not exist), all extravagant outfits in wool, from cycling suits of the time to tweeds, were promoted. The only modern super recommended item is the helmet. In the morning it is colder and we recommend the sheet of newspaper under the shirt, possibly from the Gazzetta, and sleeves.
TIPS TO SPEND A QUIET FAMILY DAY
Collect the race packet the day before, while you will queue endlessly the rest of the family can wait for you at the playground right in the center. The market is nice to visit and will also appeal to the little ones, also you will have the opportunity to see people from all over the world with particular outfits and very old bicycles. You will surely meet face to face great champions of today and yesterday with whom you can chat. Equip yourself with sandwiches for lunch because it will be almost impossible to find a table in the premises in the center and if you have this luck the wait can be endless. Kiosks offer an excellent alternative but it takes patience anyway. In the evening in Gaiole there is a big party with live music. For the duration of the event, finding parking is very difficult, some facilities offer the shuttle otherwise equipped with light strollers for the little ones.
HAVE FUN