REGIONAL VALLEY CAVANATA NATURE RESERVE
Leaving Grado, direction Monfalcone, taking the SP19 you will find the indication for Fossalon. Park in the visitor center of Valle Cavanata that you will find on your right, if you do not have the bikes you can rent them here, they do not have children bikes and do not provide children seats. Attention from November to March is open only on Saturdays, Sundays and Mondays; from April to October closes on Thursday.
In Fossalon any road you decide to take will not be wrong because the Valle Cavanata is beautiful. Below we recommend three different routes based on how much your kids ride. Before starting off, take the opportunity to go on foot inside the visitor center, where you will find places where you can see the lagoon and its fauna. In winter the spectacle of pink flamingos is amazing.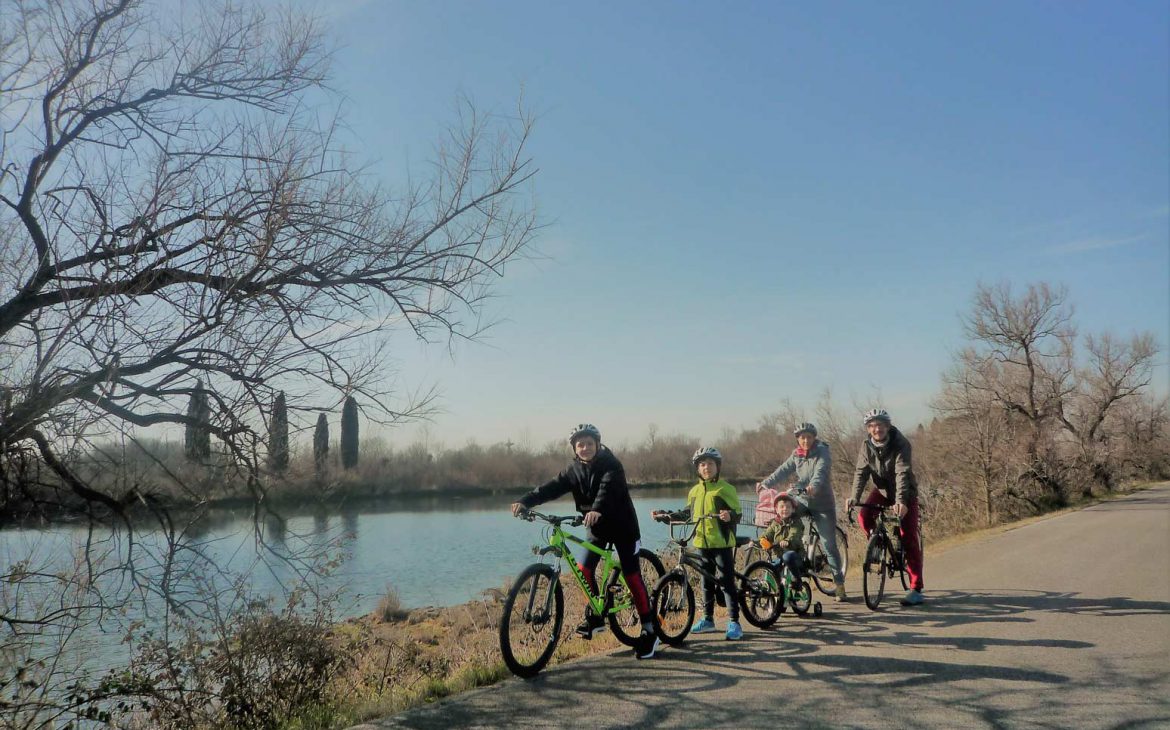 Tour of the donkeys
From the visitor center take the road that passes in front of the cemetery to the intersection, there is always little traffic. Continue straight, when the road ends turn right and you arrive in front of a farmhouse that has beautiful donkeys. In all, 2.5 km. Go back on the same road but at the intersection turn left. After 1 km you will find a farm with donkeys, horses and cows. Here you can buy their products but above all eat a delicious ice cream and challenge yourself to table football. Return to the visitor center.
HAVE FUN
Tour along the lagoon
From the visitor center, after passing the small wooden bridge, turn right. You cycle on the road but there is always little traffic. Go along the Valle Cavanata and you can see fauna and flora that change according to the season. For those with young children, we recommend that you bring the seat because there are 3 km to get to the embankment where you can follow a cycle path with a view of the Gulf of Trieste. When you are tired, you can go backwards and back. Bring food and drinks because there are no restaurants, but the view will repay you with the effort.
HAVE FUN
Tour Punta Sdobba
After passing the visitor center of the Valle Cavanata nature reserve, turn right along the valley itself. You will arrive at the embankment where a dirt road begins. Continue for about 1.5 km, you will find a parking lot with a ramp to climb over the embankment where there is the bike path. Even the youngest can ride the 3km to get to Punta Sdobba where you can refresh yourself at the bar-restaurant located on a palafitte. We advise you to continue along the road on your right, where you can collect blackberries, you will arrive at a small fishing village at the mouth of the Isonzo practically uninhabited. You will find raised huts for wildlife observation. Go back along the same route.
HAVE FUN