RIDE BETWEEN THE SANCTUARY OF BARBANA AND THE BASILICA OF AQUILEIA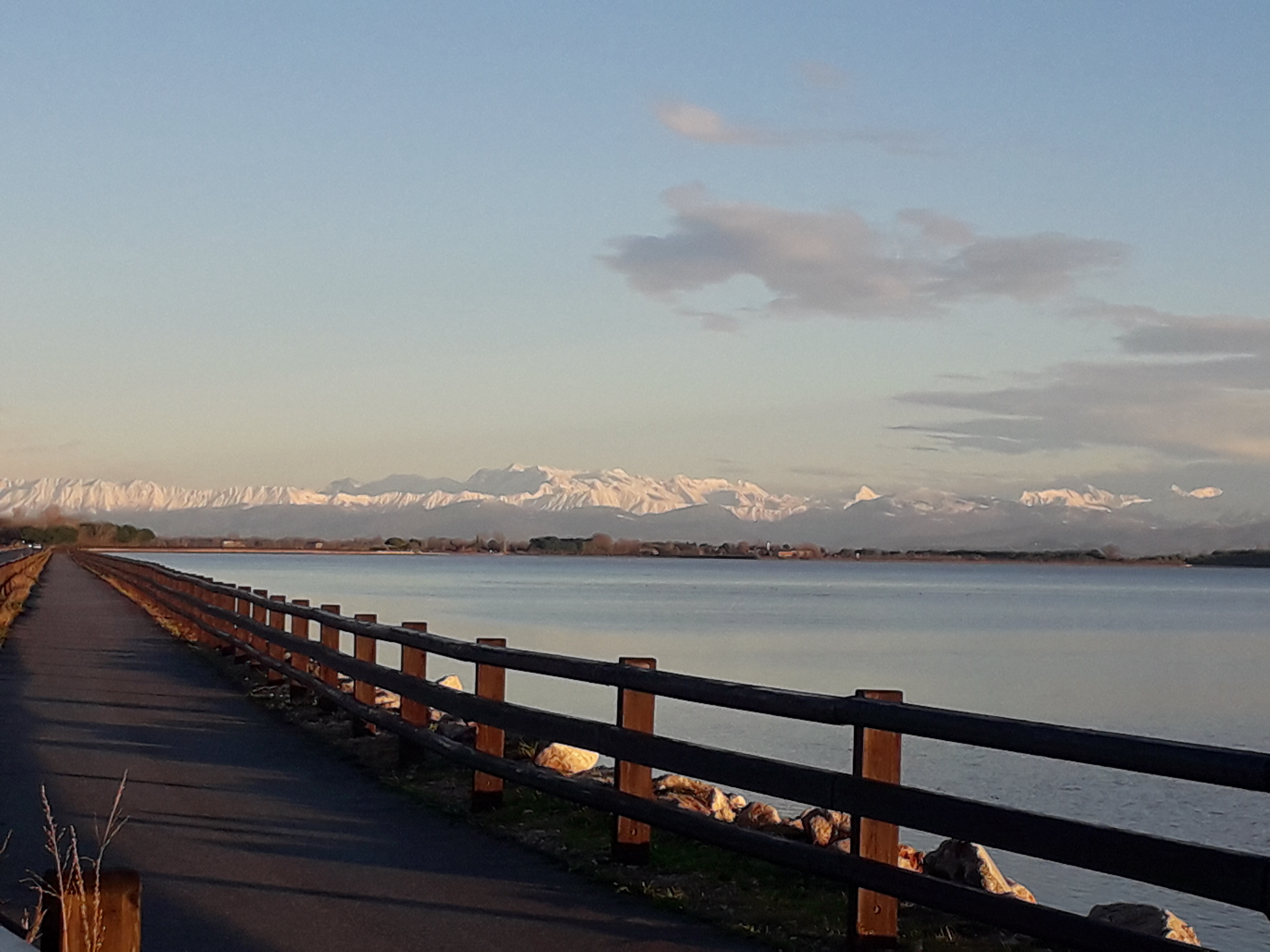 Today we want to recommend a trip that will take you all day with different experiences. Arrive in Grado even without bicycles, you can rent them on site, and walk to the embarkation for Barbana that you will find near the main roundabout, Sebastiano Scaramuzza shore.
THE ISLAND OF BARBANA
Barbana is a small island in the Grado lagoon, home to an ancient sanctuary inhabited by monks. The ferries to reach it in summer leave every hour with a break between 11:30 and 14:00. The sanctuary was erected in 582, when at the end of a violent storm, an image of the Madonna was found at the foot of an elm. The patriarch of Grado, as a thank you to the Madonna for saving the city, built the church. The first Sunday of July a pilgrimage takes place with boats adorned with flowers and flags, on the initial "Battella" the statue of the Madonna of the Angels is transported and kept in the basilica of Grado. On the island you will find a restaurant where you can have lunch or if you want take advantage of a picnic overlooking the lagoon enjoying the coolness under the trees.
Once back in Grado you can rent bicycles, including child seats, in front of the "Mauro bike" boarding.
From here you start pedaling towards Aquileia on a cycle path, be very careful on the bridge, the only point where the cycle path is not yet present. Ride for 12 km admiring a unique panorama. You will cross the lagoon and if you pay attention you can see the Fischione, the Garzetta, the Lombard Goose and many others. Once you have crossed the lagoon the landscape changes considerably, you will be surrounded by the fields of Aquileia reaching up to under the basilica.
THE BASILICA OF AQUILEIA
You will be fascinated by the patriarchal basilica of Santa Maria Assunta, the oldest remains dating back to the 4th century. It stands on the side of Via Sacra, overlooking Piazza del Capitolo, together with the baptistery and the imposing bell tower. Inside you can admire the oldest and largest Christian mosaic in the West.
Before returning to Grado by the same road, you can decide whether to leave the bicycles near the basilica and stroll among the Roman ruins that surround you or stop a few meters further and stop at Cocambo, the chocolate factory, a bar where you can stock up on energy. .
This tour is also feasible starting from Aquileia. Park in the center, near the information office, where you can rent RideMe bicycles at a cost of 10 euros per day, there are no child seats and they are all mountain bikes.
HAVE FUN